HOW TO CHOOSE SHAMPOO FOR DRY, ITCHY SCALPS
Let's face it, we'd rather not have to deal with a dry or itchy scalp. Redness and flakes are just some of the visible symptoms that manifest, not to mention it can become irritated and painful. This article aims to help you understand what to look out for whether you're searching for a shampoo for a dry scalp, a shampoo for an itchy scalp or both.
But first things first, it's important to understand the difference between dandruff and a dry scalp. Most people with dandruff and flaking think they have a dry scalp, when the simple answer is: there's too much oil production which causes Malassezia to thrive and makes the scalp itchy. Then there's dry scalp which causes the scalp to itch too. Whether it's dandruff or a dry scalp, a medicated shampoo can help prevent the scalp from becoming flaky and irritated.
COMBATS THE CAUSE, NOT JUST THE SYMPTOMS
Time to level-up your understanding of ingredients. Some shampoos contain ingredients that soothe the symptoms of itchy and flaky scalps, without tackling the root cause. Others do both. When it comes to fighting the cause of dandruff, choose a shampoo with ketoconazole. It contains anti-fungal properties to help treat infections and conditions like seborrhoeic dermatitis. Nizoral not only soothes symptoms, but also contains ketoconazole to help fight dandruff at the source.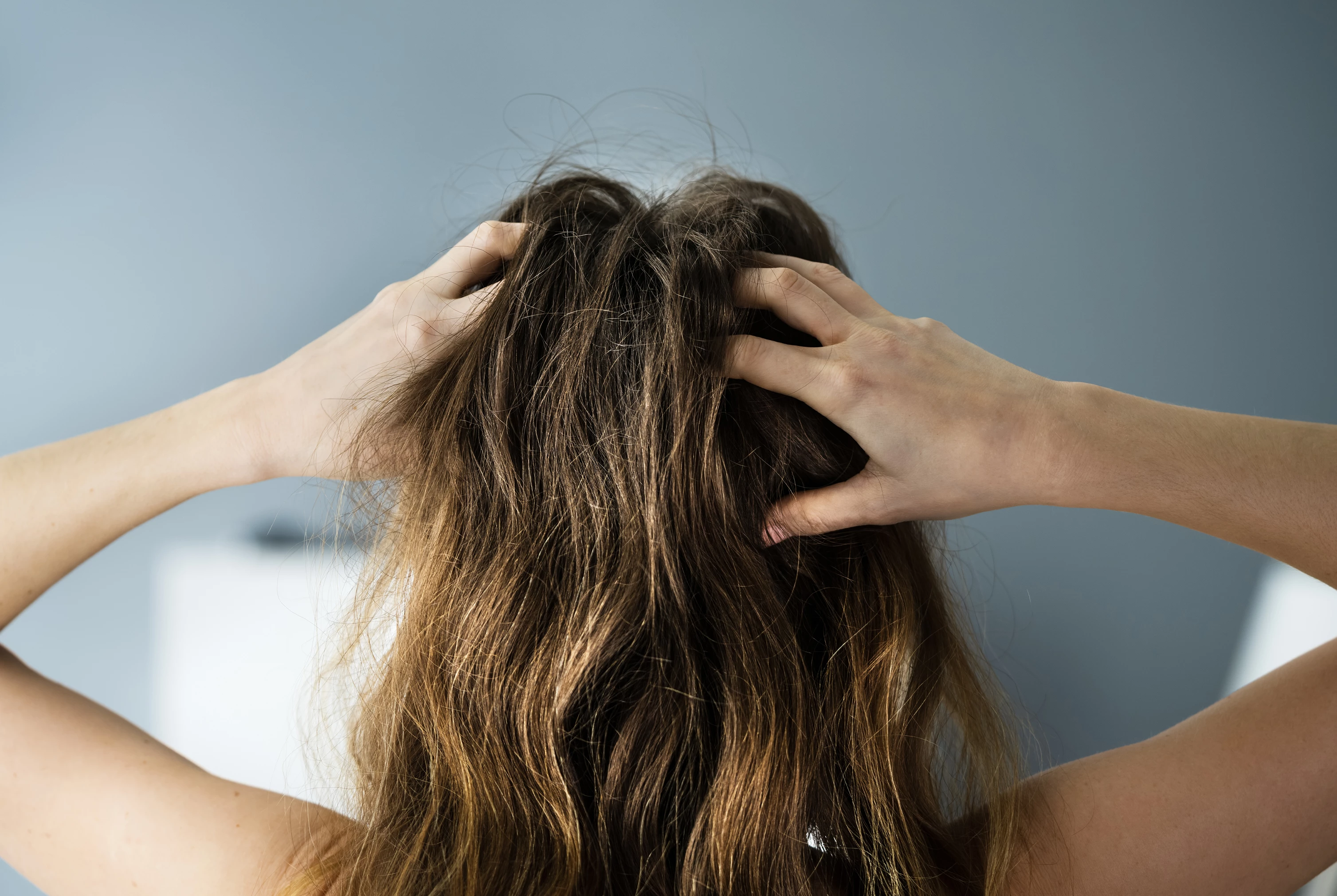 A FUSS-FREE FORMULA
Fragrances, dye and unnecessary additives can cause aggravation too. So always look for medicated shampoos like Nizoral, which are fragrance-free, suitable for all hair types and gentle on the scalp. Nizoral also contains concentrated hydrochloric acid to help regulate the pH of scalps and hair to help keep hair healthy.
FREE OF BAD SCENTS, TOO
If you suffer from dandruff you might benefit from using fragrance-free shampoo. Chemicals such as fragrances or parfum that are included in scented shampoos can aggravate dry and itchy scalps. But, by choosing fragrance-free, the shampoo is less likely to cause irritation.
AN EFFECTIVE ACTIVE INGREDIENT
Nizoral is a medicated shampoo containing ketoconazole which treats the cause of dandruff to prevent it from returning. Not only is this active ingredient available over the counter, but doctors can prescribe ketoconazole too.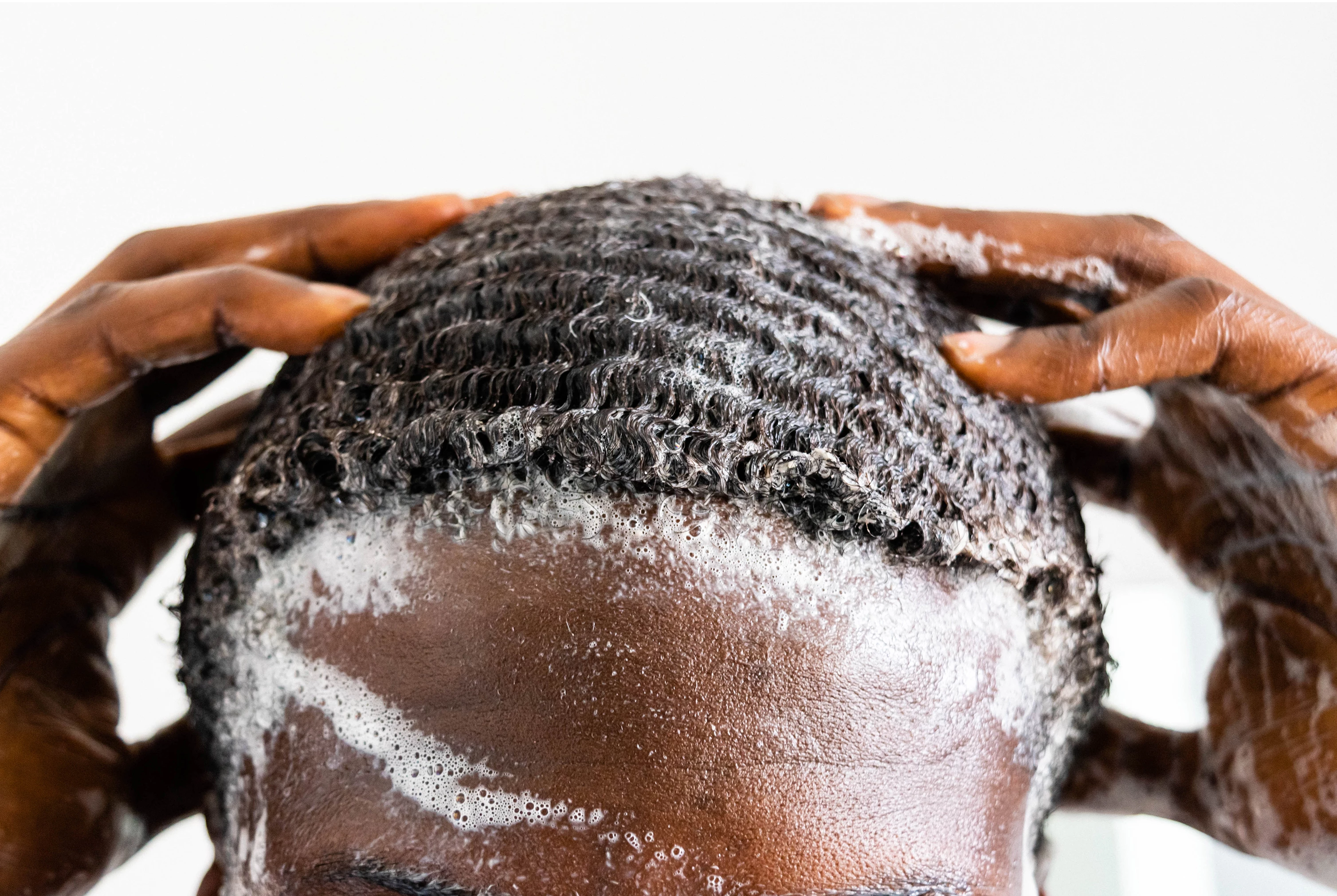 LESS ITCHING COULD REDUCE THE CHANCE OF HAIR LOSS
We spoke with Stephanie Sey, an expert in the field of Trichology, which aims to provide integrity-based advice when treating hair loss and scalp disorders. Stephanie doesn't endorse haircare medicinal brands or products but provides haircare brands with good advice to better understand the science behind haircare. Here she talks about how constant, aggressive scratching affects the strength of hair follicles, which can make us lose more hair than normal:
"Dandruff does not cause hair loss, however the inflammatory component of seborrhoeic dermatitis can cause some excessive shedding. Another cause can be if the scalp is particularly itchy you may scratch the hair more than normal which can hurt the scalp which can also lead to hair loss."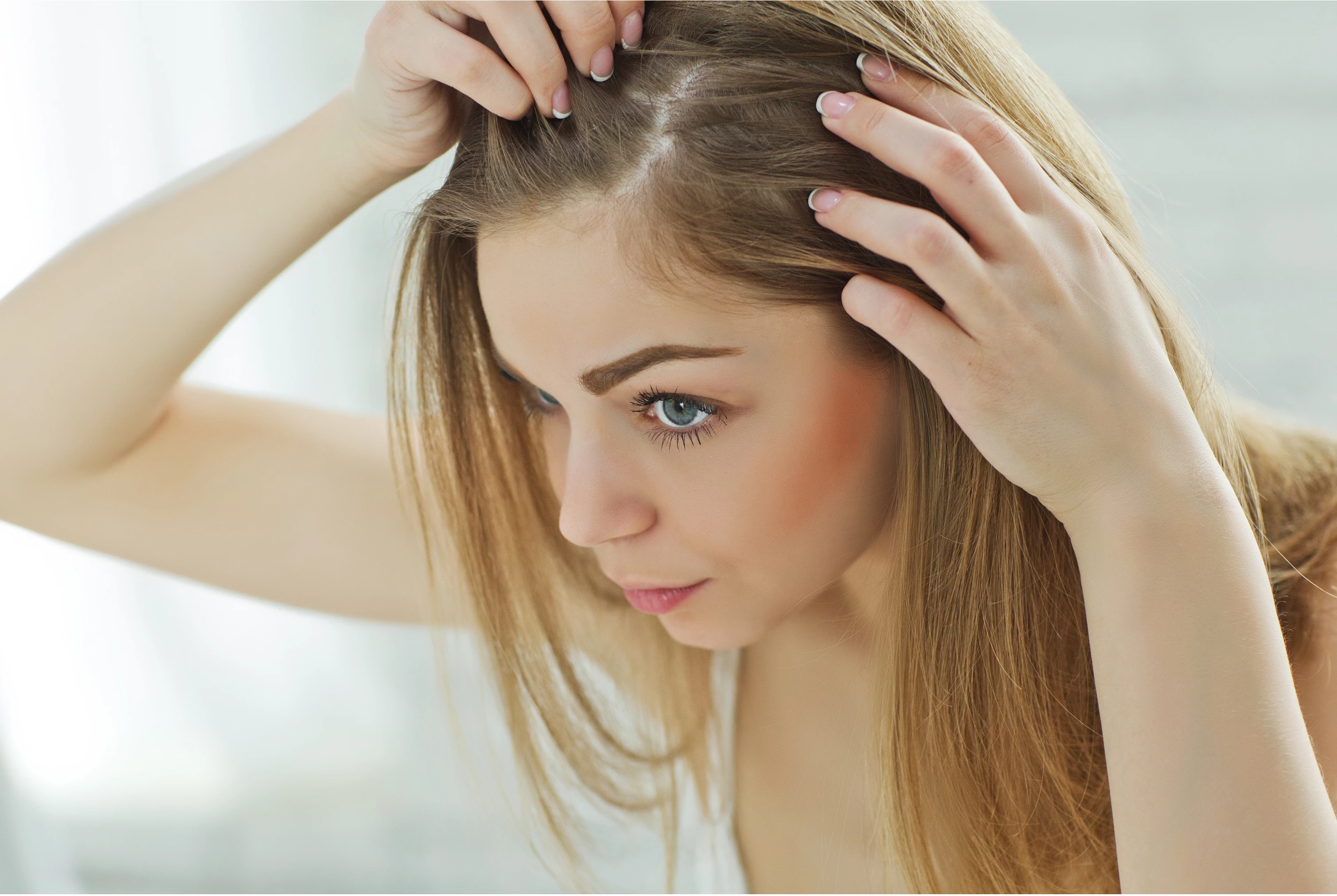 CONCLUSION
But what is the best shampoo for a dry scalp and hair loss? Using a medicated shampoo like Nizoral can help tackle conditions like seborrhoeic dermatitis at the source to alleviate any itchiness, which means less scratching. Phew! That's one less thing to lose your hair over!
Overall, we recommend a medicated shampoo with ingredients like ketoconazole to combat the cause, not just the symptoms of dandruff and opt for fragrance-free shampoos to lessen the chance of irritation. Remember if you're trying any new products, it's worth checking with your doctor. And lastly, it's important to note that there are many causes of an itchy scalp, not just a dry scalp and dandruff, so read our blog 'Itchy Scalp: When it's Not Just Dandruff' to learn more.