HOW OFTEN SHOULD YOU WASH YOUR HAIR?
How often should you wash your hair? How many times a week is too little or too much? Is it bad to wash your hair every day? And how often should you wash your hair if you have dandruff?
We get it. Hair care can seem like such a minefield. There are so many unique hair types from thick to thin, wavy to straight—and each type needs a different hair care approach. There are those who are more prone to greasy hair, others who are more likely to have dandruff or a combination of both. It's also important to bear in mind that depending on whether you're a man or a woman, there's different hair care advice to follow too.
However, try not to worry. With a little advice from haircare experts, this blog aims to answer some of the most frequently asked hair care questions, to help find the right products for you.
But first, we need to get our heads around how shampoo works.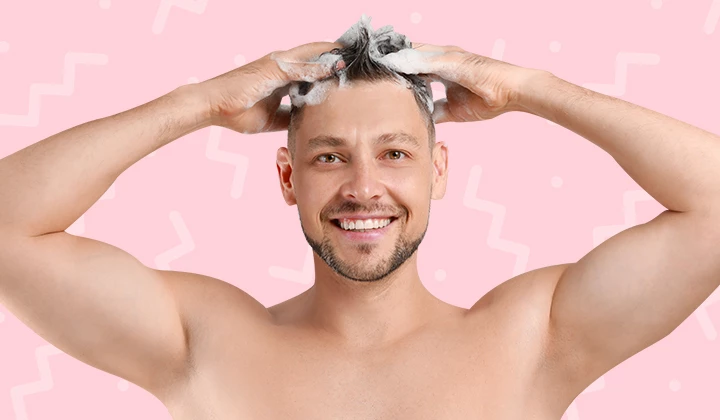 WHAT DOES SHAMPOO DO?
Shampoo is supposed to leave our hair feeling clean, soft and smelling great! The ingredients that make this happen are called surfactants and sulfates. Surfactants open the hair cuticles to clean and remove surface debris from the scalp and hair, whereas sulfates create the lather that removes oil from the hair.
But, for some people, hair still feels greasy, and dandruff seems even more visible after washing. For others, washing their hair usually means they're on track for a good hair day, but within 24-hours or less it's regressed into a bad hair day—queue dull, lifeless locks! So, what's the deal? Should we wash our hair more or less? Or should we introduce some new products into our wash day routine?
IS IT BAD TO WASH YOUR HAIR EVERYDAY?
Interestingly, experts say that most people wash their hair too much. Say goodbye to those healthy natural oils—that's right! Washing our hair too frequently can strip our hair of natural oils and sebum, which protect our scalp from becoming dry. It's also worth noting that stripping our hair of these natural oils make it weaker and oilier which can also cause dandruff.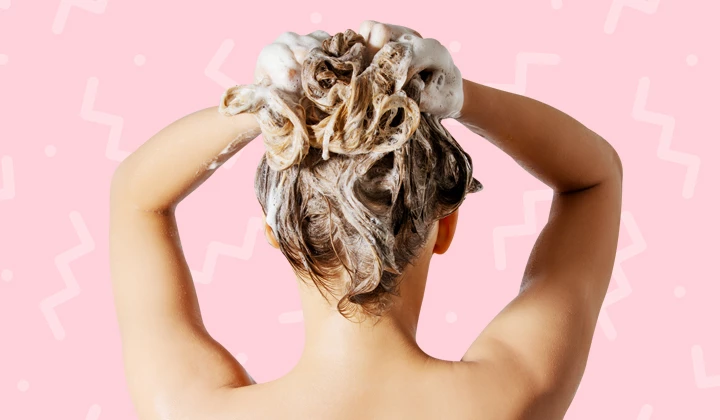 HOW OFTEN SHOULD I WASH MY HAIR FOR OPTIMUM HEALTH?
Experts recommend that most people should wash their hair two-three times a week. That being said, it's a personal choice and the answer will vary for everyone. If following your own routine makes your hair feel lush, stick with it. But if you feel your hair could look and feel healthier, change things up.
HOW OFTEN TO WASH HAIR WITH SEBORRHOEIC DERMATITIS AND DANDRUFF?
Sometimes we don't shampoo our hair regularly enough, which can produce more dandruff. This is because lack of washing causes oil and dead skin cells to accumulate for yeast and fungi to feed on. To tackle seborrhoeic dermatitis and dandruff, find a medicated anti-dandruff shampoo like Nizoral, which contains a key ingredient: Ketoconazole. But why is Ketoconazole effective? Ketoconazole starts working from the first wash by tackling dandruff at the root cause. To treat dandruff, use Nizoral as a medicated solution. Wash hair twice weekly for 2 – 4 weeks to help your scalp back to a healthy state. Then, reintroduce your usual shampoo, and alternate between both to maintain a prevention routine.
HOW OFTEN TO WASH GREASY HAIR?
Straight and thin hair gets greasier faster, so it needs washing more frequently than thick and wavy hair—aim for every other day.
HOW OFTEN TO WASH A DRY SCALP?
If your scalp feels dry, you might be overwashing your hair. Overwashing strips healthy oils, including sebum from our scalps, and sebum is vital for protecting the skin from overdrying. Or you might be using a shampoo that doesn't quite suit your scalp's needs. Consider washing your hair less or changing up your shampoo.
It's also important to note that most people with dandruff are unsure whether they have a dry or oily scalp. If it's dry, the body works overtime to produce more oils to nourish the scalp, but this also increases dandruff. It's no wonder the two are so easily confused! However, understanding the difference is key when choosing the right treatment.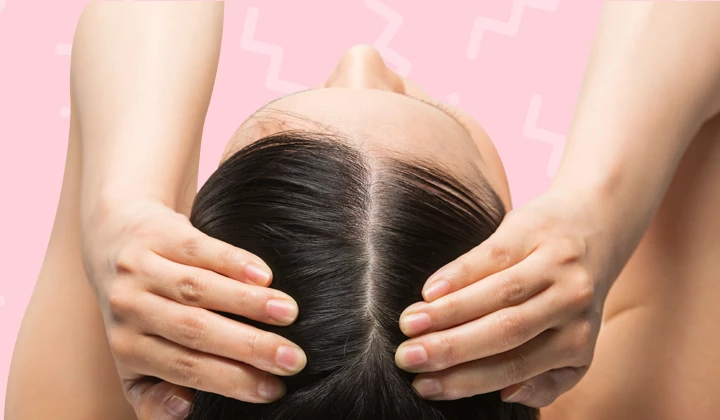 HOW OFTEN SHOULD MEN WASH THIER HAIR?
Experts recognise that every man's hair needs are different, but on average, men should aim to shampoo every three days. Alternatively, between shampoo washes, simply rinse with water or use conditioner alone—this is enough to help clear any dirt and keep the scalp clear of irritation.
WHAT DOES CONDITIONER DO?
When it comes to going that extra mile for your hair, conditioner can be such a life saver. Conditioners enhance the health of our hair by replenishing nutrients that strengthen it to prevent frizz and breakage. Even in the harsh winter months when hair is more likely to dry out, conditioner keeps follicles hydrated to maintain that smooth and sleek feeling. Just remember, you only need to apply conditioner to your mid-lengths and ends.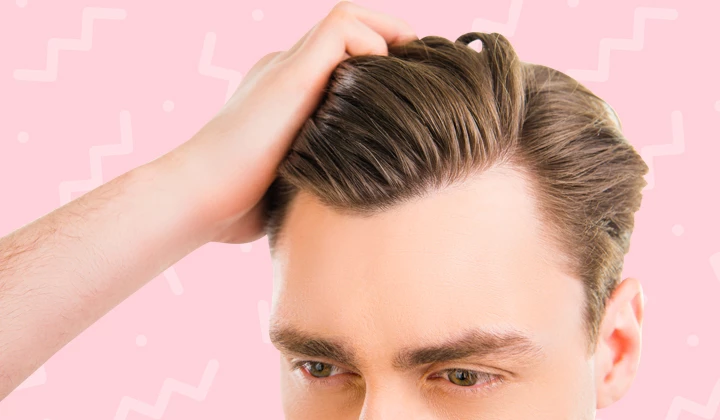 HOW OFTEN SHOULD YOU CONDITION YOUR HAIR?
Again, everyone is different depending on their hair type. Experts recommend using a rinse-out conditioner a few times per week, but if you have oily hair, consider leaving out conditioner for a few washes—use your judgement. Thick or coloured-treated hair, benefits from more frequent conditioner treatments or even a deep condition once weekly applying for 30 minutes or more.
CONCLUSION
So, how often should you wash your hair? Whether you're shampooing or conditioning, how often you wash your hair depends on your lifestyle, hair type and whether or not you have dandruff. Those with dandruff may benefit from including a medically approved anti-dandruff shampoo like Nizoral into their hair care routine to tackle dandruff at the root cause.